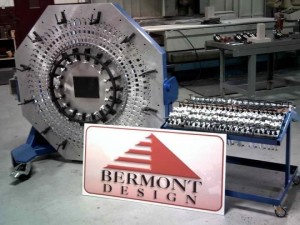 Bermont Gage & Automation is an ISO 9000:2001 certified, world class specialty machine shop built to provide our customers with best in class products. We go the extra mile in building quality into every project.
With more than 55 years of collective experience, Bermont Gage & Automation is your one stop source for gage, automation and manufacturing services. We specialize in high quality gages and fixtures, providing high end, high tolerance machine tool details. Our full service machine shop produces simple machine parts to complex checking and test fixtures.
Bermont Gage & Automation also provides design services in the following packages:
Unigraphics
SolidWorks
CATIA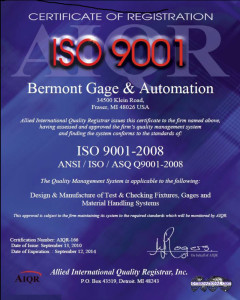 Our flexible manufacturing facility can customize any project your company needs. Our capabilities include:

Bermont Gage & Automation is also committed to education in the workplace. We have an apprenticeship program, are licensed by the State Labor Board and work co-operatively with Macomb Community College.