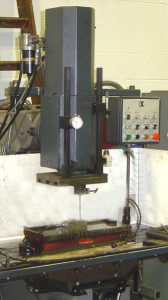 Bermont Gage & Automation offers conventional and wire Electrical Discharge Machining (EDM) services for generating net shapes and forms for accurate, close tolerance details.
We offer experience and expertise in rapid prototyping, exotic metals,  sub-contract machining of high precision parts and other "Part-to-Print" applications.
Unlike conventional stamping, where tooling costs are high, volume requirements are long, and lead time is excessive, our EDM alternative is cost effective, accurate, and rapid.
Our process is also ideal for prototyping or for producing complex, intricate and exacting parts with exceptional edge quality.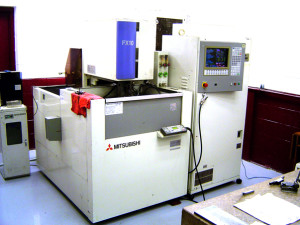 Features of the Wire EDM Process
Low work holding forces
Low cutting forces
Very accurate process tolerances held +/- 0.0001″
Complex profile capability
No tool wear (the wire is continually replenished)
Environmentally friendly (by products are easily recycled)
Hardened materials are easily machined